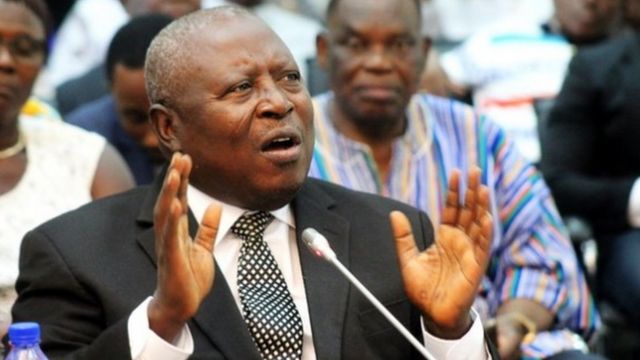 The Ministry of Finance has backed claims by government that the Office of the Special Prosecutor was fully equipped to carry out its anti-corruption fight.
In a letter signed by Secretary to the President, Nana Asante Bediatuo and addressed to the former Special Prosecutor, Martin Amidu, the Presidency, stated that contrary to allegations made that the office was not supported, there is evidence to show that Martin Amidu was provided with the necessary financial and administrative support to carry out his work.
Backing the claims in a report released by the Finance Ministry, the statement said although resources were made available to the office, they were not used.
According to the report, Mr. Amidu only utilized GH¢129,016,189.52 budgetary allocations made to his office from 2018 to 2020. The Office of the Special Prosecutor's approved ceiling of aGH¢180.16m for the year 2019 increased significantly as compared to the revised allocation of GH¢138.14m given for the year 2020.
The year 2018 recorded the lowest allocation of 3.79 million cedis and this could be attributed to the fact that the Office had just been established and its allocation formed part of the 2018 budget of the Ministry of Justice and Attorney-General's Office.
The release of the report follows allegations by Martin Amidu including a revelation that he and his deputy have not been paid their emoluments since they were appointed.
Mr. Amidu also said although he was appointed in 2018, he received his appointment letter in February 2020.
Meanwhile, Presidential Spokesperson, Eugene Arhin says President Akufo-Addo will not engage the Special prosecutor again over reasons for his resignation.
In a Facebook post, the President's spokesperson said the statement put out by the Secretary to the President, Nana Bediatuo Asante, which was addressed to the former Special Prosecutor, Mr. Martin Amidu, will be the only statement from the Presidency on the matter.
Source:gbconline.com