The maiden edition of Banana Ball WKND will come off at Accra's premium golf course, Achimota Golf Club, on Saturday, 0ctober 30, 2021, organizers announced.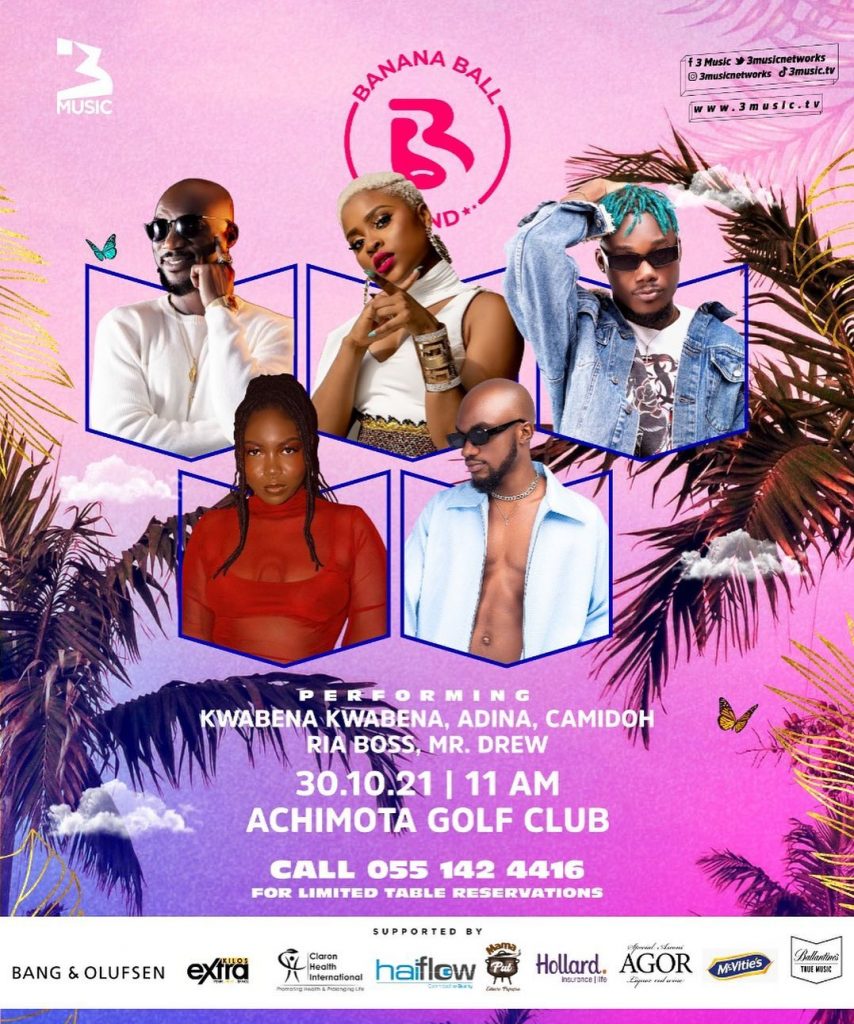 Commencing at 10:00 am, the first ever all star celebrity golf event will offer a unique blend of music, sports & entertainment, networking and humanity to the over 500 expected guests; with musical performances by Afropop artiste, Camidoh; Afrobeats artiste, Mr Drew; Hiplife and Highlife artistes, Kwabena Kwabena and Adina, and Ria Boss.
Aside from the musical thrill and fun it promises to offer, participants in this philanthropic event will compete in an 18-hole Medal Play armatures tournament, with the winner receiving and donating prize money to any charity of his/her choosing.
It will also feature Ghana's first ever golf clinic where participants who are new to the discipline will be given the opportunity to learn the basic etiquette and the rules of the game and help them experience the ultimate enjoyment of golf while they acquire knowledge on the fundamentals— full swing, chipping and putting.
Banana Ball WKND is supported by: Bang & Olufsen, Kilos Extra, Claron Health International, Agor Wines & Liquor, Haiflow, McVities, Ballantines, Mama Put, Hollard Insurance.