He puts "uniting our nation" at the heart of his inauguration speech, skipped by Donald Trump in a final unprecedented act.
Joe Biden has entered the White House as America's 46th president, and after taking his oath of office he told his country it has been "a day of victory and hope".
To the sound of cheers and applause from former presidents, he swore to preserve, protect and defend the US. Sponsored link
And while his predecessor Donald Trump headed to Florida, Mr Biden said that "democracy has prevailed" and urged Americans to "start afresh".
"Let's begin to listen to one another," he said. And he added: "We can see each other, not as adversaries, but as neighbours."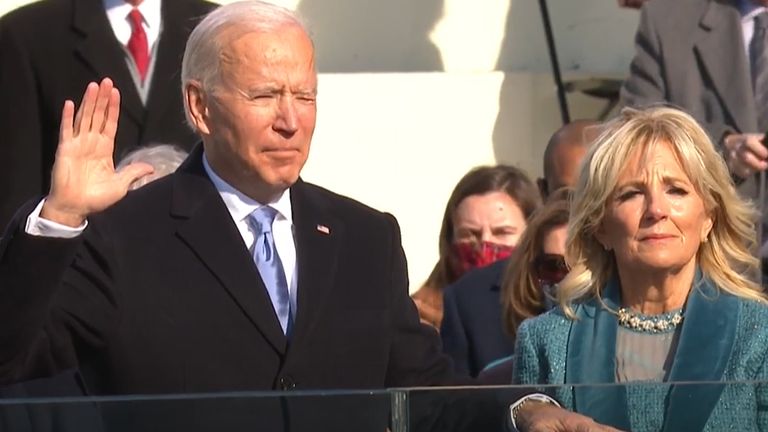 After storming performances from Lady Gaga, J.Lo and Garth Brooks, the new president went to Arlington National Cemetery to pay his respects to America's fallen, before heading up Pennsylvania Avenue to the White House with his family. Advertisement
Turning to wave to waiting media, he and his wife Dr Jill Biden embraced before crossing the threshold of their new residence for the next four years – and he got straight to work signing executive orders.