Joe Mettle is arguably the best representative of the Ghanaian gospel music scene. Acclaimed as the lead singer for the indigenous multicultural music group, Soul Winners, in his early days, Minister Joe leveraged that energy to debut his solo career and release six albums. Since garnering mainstream recognition, the Ghanaian musician has consistently produced heart-warming worship melodies, becoming one of the most recognized voices in the gospel music industry.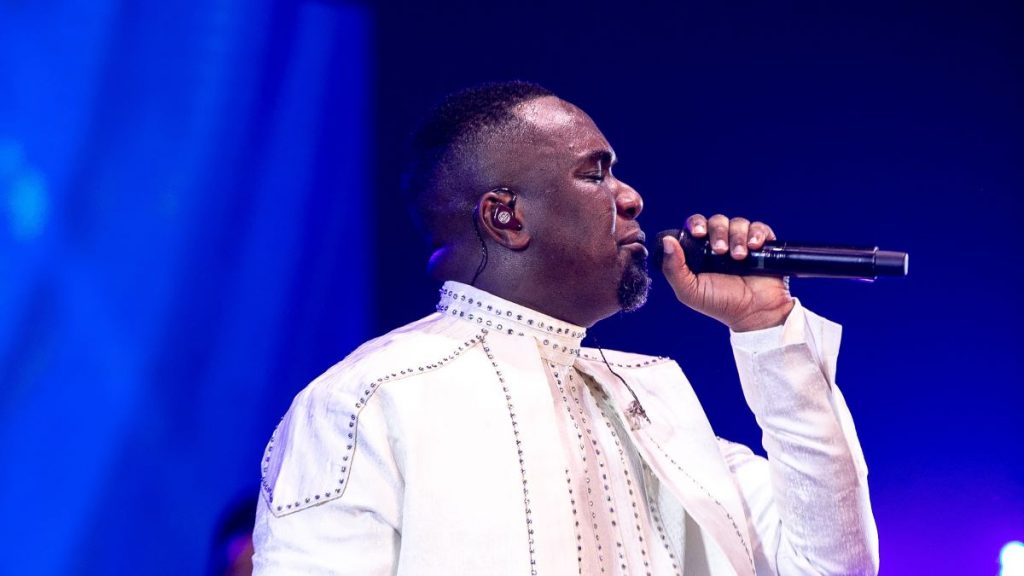 On June 26, the celebrated musical artiste and worshipper gathered thousands of souls at the fully packed Perez Dome auditorium of Perez Chapel International, Dzorwulu for the tenth edition of his well-attended faith-based event "Praise Reloaded". The Sunday event, themed "The KADOSH," engendered an intense atmosphere of worship to the King of Glory and was a celebration of the grace and supernatural abilities bestowed upon us.
When Joe Mettle assumed the stage, the audience's hearts were already prepared to embrace and acknowledge the holy spirit. His opening set redefined his extensive, critically acclaimed, and heavenly charged discography, playing carefully chosen songs that connected with the crowd and acted as a catalyst for the holy spirit. Mettle's vocals were impeccable throughout the setlist, which was drawn heavily from the previous albums.
Throughout the evening, a plethora of surprise appearances captivated the audience, sending raptures through the crowd. Serving as the event's opening performers, rising star of Ghana's Gospel fraternity, Perez Musik and contemporary music group, Team Eternity attracted an unrivalled holy-spirit-filled reaction from the entire crowd as they delivered a noteworthy performance.
The evening's 3 biggest guest artistes: South Africa's Nkotozo Mbambo; Ghana's Diana Hamilton led the audience through a moment of worship. Their performances and lyrical prowess were based on an in-depth knowledge of the holy scriptures and the bible's main message – Jesus. Nathaniel Bassey, a Nigerian musician whose flawless musicianship was swaddled in majestic horn lines inspired the audience to worship. Joe Mettle performed a new unreleased single, "Kadosh," with Bassey, which will reportedly feature on his next album.
Praise Reloaded has grown to become one of Ghana's largest and most anticipated gospel events, bringing together thousands of people from all over the world for a worship experience. It is acclaimed in Africa as a gospel music center of excellence. This year's edition offered compelling options, including regional tours.